Gender-critical feminists and our male allies are often accused of being hateful bigots, "transphobes," "transphobic," "transmisic," etc. Extremist trans-activists frequently and freely hurl these and other derogatory terms at anyone who so much as questions their dogma that "transmen are men" and "transwomen are women," as if biological differences of sex do not exist or are irrelevant.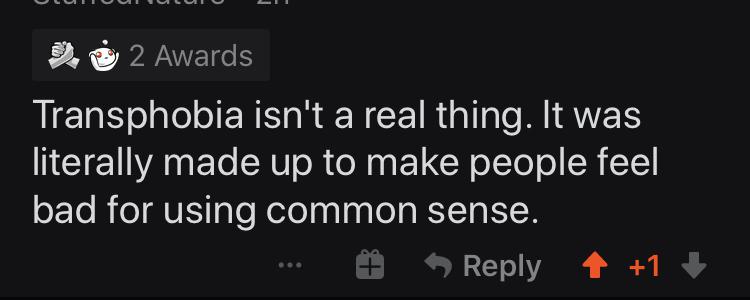 The terms "transphobe" and "transphobic" literally refer to persons who fear trans-persons. They are also used to imply that the persons labeled as "transphobic" hate trans-identified persons or regard them as undeserving of rights or respect. Terms like "bigot" are also used to imply that feminists and others who hold gender-critical views categorically hate persons who identify as "transgender."
In fact, we neither fear trans-identified persons nor hate them. We do strongly oppose the cancel culture tactics, bullying behaviors, and threats or use of violence engaged in by some trans-identified persons and their self-proclaimed allies. We oppose some of the public policy proposals advocated by some trans-identified persons and their allies. We oppose attempts to erase words like "women" from our language, the efforts of some trans-identified males to pressure lesbians into having sexual relations with them, the claims that women-only spaces and programs must be open to trans-identified males, and the promotion of invasive, life-altering medical experimentation on children.
Our opposition to such policies and practices does not signify fear or hatred of any of our fellow human beings. Ironically, the trans-activists who label their opponents as "transphobes," "bigots," etc., are the ones most frequently exhibiting hatred and threatening behavior.