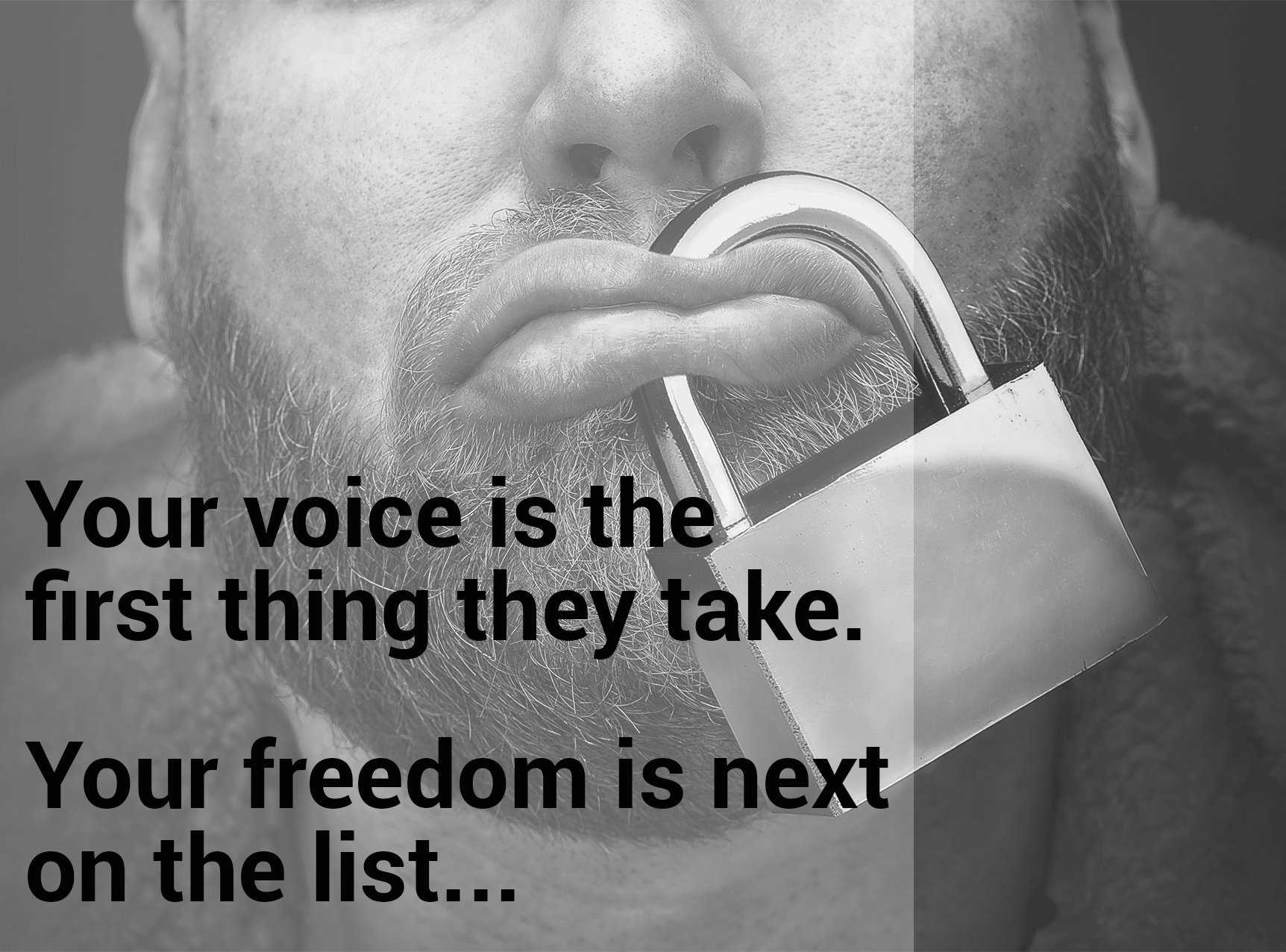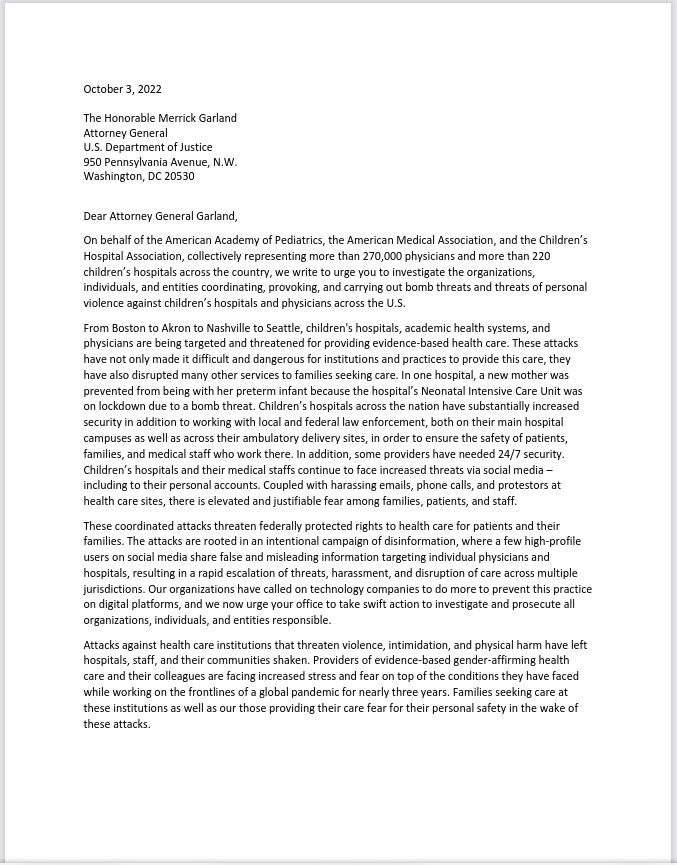 In a press release published by the American Academy of Pediatrics, "Health care organizations urge protection for physicians and patients", (archived-copy), reports on a letter cosigned by the AAP, the American Medical Association and the Children's Hospital Association and sent to Attorney General Merrick Garland (local-copy). The letter conflates the rising criticism of the gender medicine industry with a recent bomb threat at a childrens hospital, in an attempt to paint critics of these protocols as violent extremists demanding the urgent attention of law enforcement.

The gender medicine industry is attracting increasing attention for its life altering protocols and mutilating surgeries performed often on self-diagnosed children and in the name of so-called 'gender-affirming care', following ill-defined protocols being abandoned throughout the world as ethicists and medical practitioners are more closely examining these medical experiments being performed on children and the growing evidence of their long term and adverse iatrogenic effects on patients. 

Their release reads in part:
The groups sent a letter (PDF) to Attorney General Merrick Garland urging the Department of Justice to investigate the increasing threats of violence against physicians, hospitals and families of children for providing and seeking evidence-based gender-affirming care. The organizations also call on technology platforms to do more to stop the rhetoric that often incites threats or acts of violence and has led to harassment campaigns across the country, much of it directed at children's hospitals and the physicians and staff who work there.

  .  .  .  the groups call on Twitter, TikTok and Meta, which owns Facebook and Instagram, to do more to prevent coordinated campaigns of disinformation  .  .  .